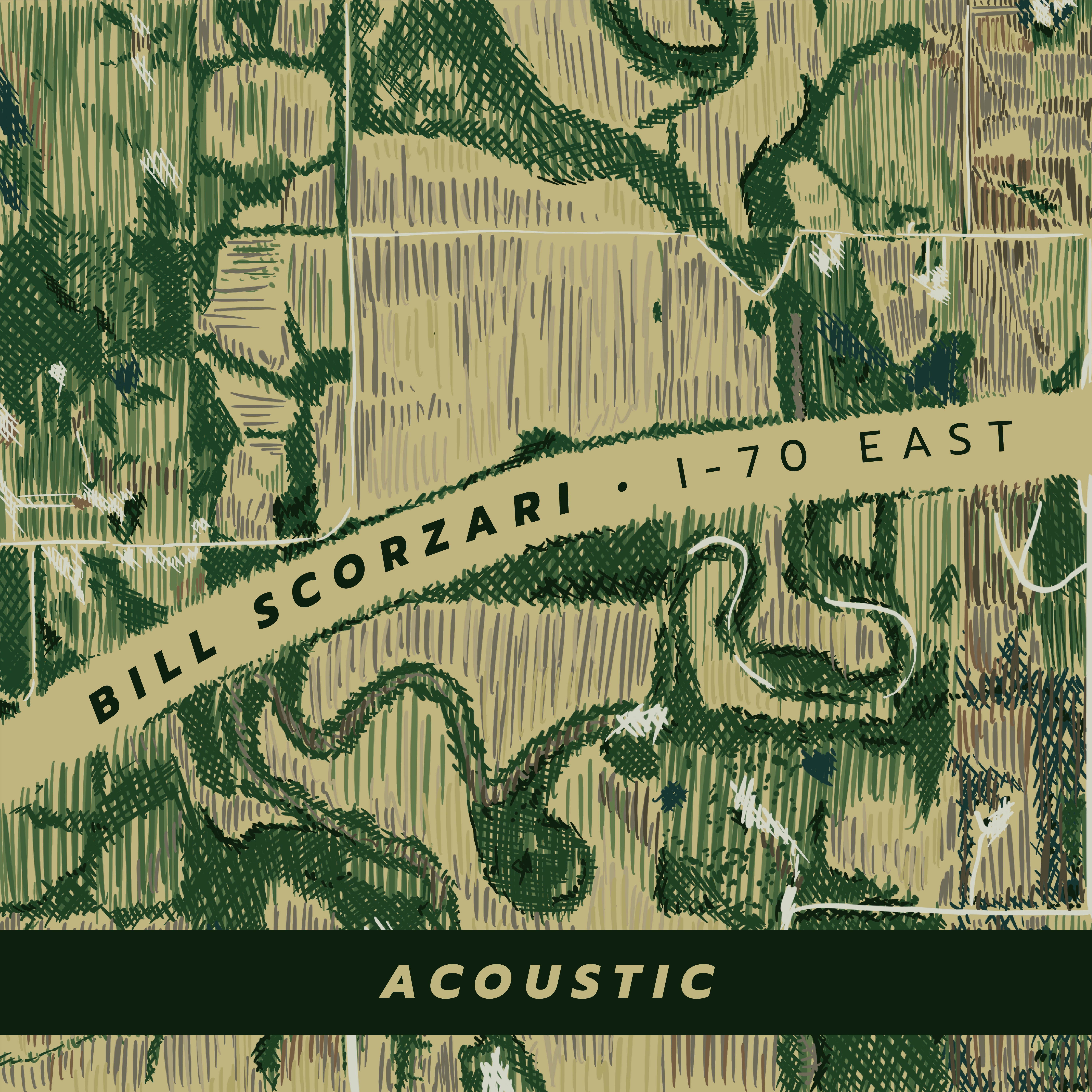 Hi Folks!
I'm excited to be able to share AMERICANA UK's Premiere of the new Single, "I-70 East (Acoustic)," with you today! 
Thank you AMERICANA UK!!
The Single, "I-70 East (Acoustic)," will be released this Friday, February, 17th on all platforms. Here's a link that will take you to where you'll be able to hear it on 2/17: https://billscorzari.hearnow.com/i-70-east-acoustic
AMERICANA UK says:
"… 'The Crosswinds of Kansas' is an album that has attracted much attention, and perhaps most notable of a mention is that it was listed in the Top Albums of 2022 by a certain Mark Whitfield (AMAUK Grassroots Award Winner) who wrote 'The simple use of imagery and clever phraseology make it a very poignant record at times… The pain on some tracks is visceral in its honesty—and Scorzari's voice is the perfect match for these substantial songs.' 
And he's right. It's all that.
Bill Scorzari has decided to release three acoustic versions of songs from 'The Crosswinds of Kansas' …
This is the second of the singles – "The Broken Heart Side of the Road (Acoustic)" was released in January and "Multnomah Falls (Acoustic)" is out on March 10th.  Americana UK is beyond proud to premiere 'I-70 East (Acoustic)' which will be released on February 17th. Bill Scorzari told us a little something about this recording, saying: "From the moment the makings of 'I-70 East' first came to my mind, they came with an electric-guitar-driven energy that I was really glad to be able to capture when we recorded it for The Crosswinds of Kansas. In late 2022, when I was asked to re-interpret some of the songs from the album, as alternate performances for radio, I wanted to create a listening experience that was very different from the fully arranged album versions. …For the acoustic re-make of 'I-70 East,' the challenge was to combine the strummed acoustic and soloing electric guitar elements from the album version, into a new part played only on acoustic guitar. I hope you enjoy the contrast and perspective that these new recordings bring to these songs."
Check out the full AMERICANA UK Premiere here: https://americana-uk.com/track-premiere-bill-scorzari-i-70-east-acoustic
Check back here again for more exciting news coming soon!
With much love and gratitude,
Bill S.